CYPHERPUNK - Hacking Roguelike
In this turn-based rogue-lite, take on the hacker persona >NEON_DREAM and show the corporate scum how bad their digital defenses really are.

Permadeath - getting to the mainframe is all or nothing.
Turn-based strategic gameplay
Procedurally generated SERVERS
Multiple abilities (ROMS) that modify the server
All sorts of DAEMONS with different behaviors and protocols


Make your way through all of the servers in a corporation's MAINFRAME to take out that corporation.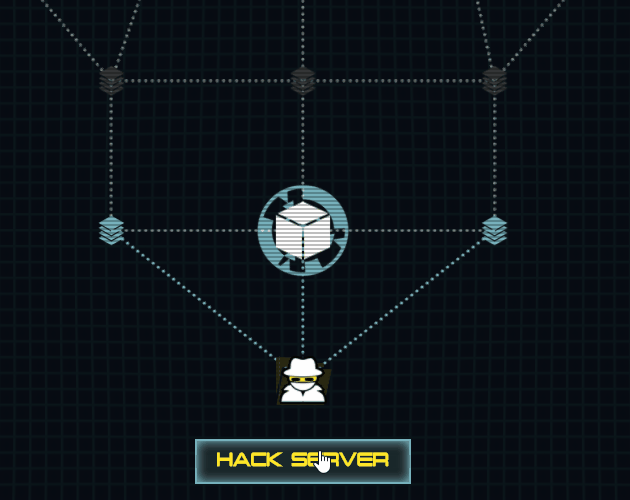 Made with love in 7 days for the CYBERPUNK jam 2019. <3 Art, code, design, etc, all me. Sorry, no sound yet!
Known issues as of 5/31/2019:
Sometimes the game randomly freezes, cant predictably reproduce
The hacking nodes don't have any data on them, so there's no real decision to be made yet, ran out of time.
Enemy AI is not the best
Working on more systemic things like traps, ROMS, and enemies